For the second Manchester FRED instalment of the year, I'm happy to welcome Sass, Compass and Responsive extraordinaire Ben Frain.
The event will take place on Thursday 27th February, 6.30pm.
At the usual TechHub Manchester.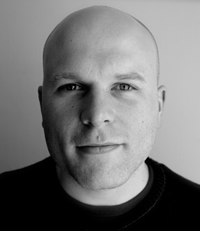 Ben Frain has been a front-end web designer/developer since 1996. He's also the the author of Responsive web design with HTML5 and CSS3 and Sass and Compass for Designers and has written for publications including .NET and Web Designer magazine.
Ben will be offering some shortcut tips on Sublime Text, the command line, writing efficient Sass for responsive projects and delivering a talk on the philosophy of becoming an effective front-end engineer.
Visit him online at https://benfrain.com and follow him on Twitter at https://twitter.com/benfrain.
Also, listen to Ben's Shop Talk podcast with Chris Coyier here: https://shoptalkshow.com/episodes/056-with-ben-frain/
Again, tickets are limited to 40 and went quickly last time, so please sign up early to avoid disappointment.
Look forward to seeing you then.
Previous Meetups
Find out about previous Manchester FRED Events
Sponsors
If you'd like to help sponsor or donate to cover the cost of food, beer and travel please get in touch.
Manchester FRED Email Signup
To keep up to date with Manchester FRED events - [Signup to the #McrFRED Newsletter] (no longer online).
---
Like this post? Hire Me!