Manchester FRED 19 wooooo! With Anthony Casey talking about 'Colour' and 'Boring'.
The event will take place on Thursday 30th October, 6.30pm.
Please note, TechHub Manchester has now renamed to SpaceportX https://medium.com/@simplydoug1987/as-techhub-manchester-closes-say-hello-to-spaceportx-open-now-65a7c3b1838e
This event will take place at SpaceportX on Lever Street.
Anthony has been messing around with websites since 1996. He is Senior Designer at interconnect/it in Liverpool, who are a WordPress team that specialises in working with the publishing industry, including the likes of The Telegraph and The Spectator. Before that he spent a long time in the public sector, and it didn't damage him. Much.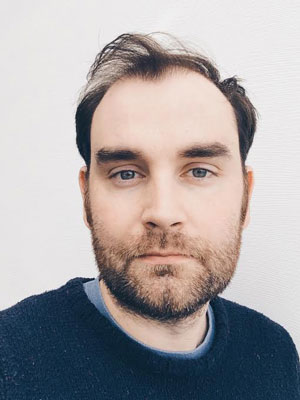 I saw Anthony at http://speaktheweb.org/ and loved his talk on colour, so much so that after some pestering and the promise of good beer I've managed to convince him to do it again. Anthony has also been working on a new talk entitled 'boring'. If it's as entertaining as the first talk I saw him do, which I'm sure it will be, we're in for a treat.
Colour
Colour is something that just sort of exists in our lives.
We work with it on a daily basis, but rarely give it a second thought.
From Newton and the remote Himba tribe, to the International Colour Consortium, this talk will help you think more deeply about that particular shade of red.
Boring
What does Bruce Willis have to do with the web industry? It's boring.
But that's actually the best thing about it.
Boring is the best thing about a lot of what we do, we just don't talk about it.
So come with me and celebrate the boring. It's really quite interesting.
Follow Anthony on twitter @anthony_casey.
Previous Meetups
Find out about previous Manchester FRED Events
Sponsors
Thanks to the sponsors:
If you're coming to this event, please do thank the sponsors on Twitter, without them it wouldn't be possible.
Manchester FRED Email Signup
To keep up to date with Manchester FRED events - [Signup to the #McrFRED Newsletter] (no longer online) or follow us on Twitter @Mcr_FRED.
Browse by category: