Chrome Dev Tools Vertical Center Idea
When using Chrome Dev Tools to inspect elements sometimes the element you're selecting appears at the top, sometimes the bottom and sometimes other places.
Like this:
Top: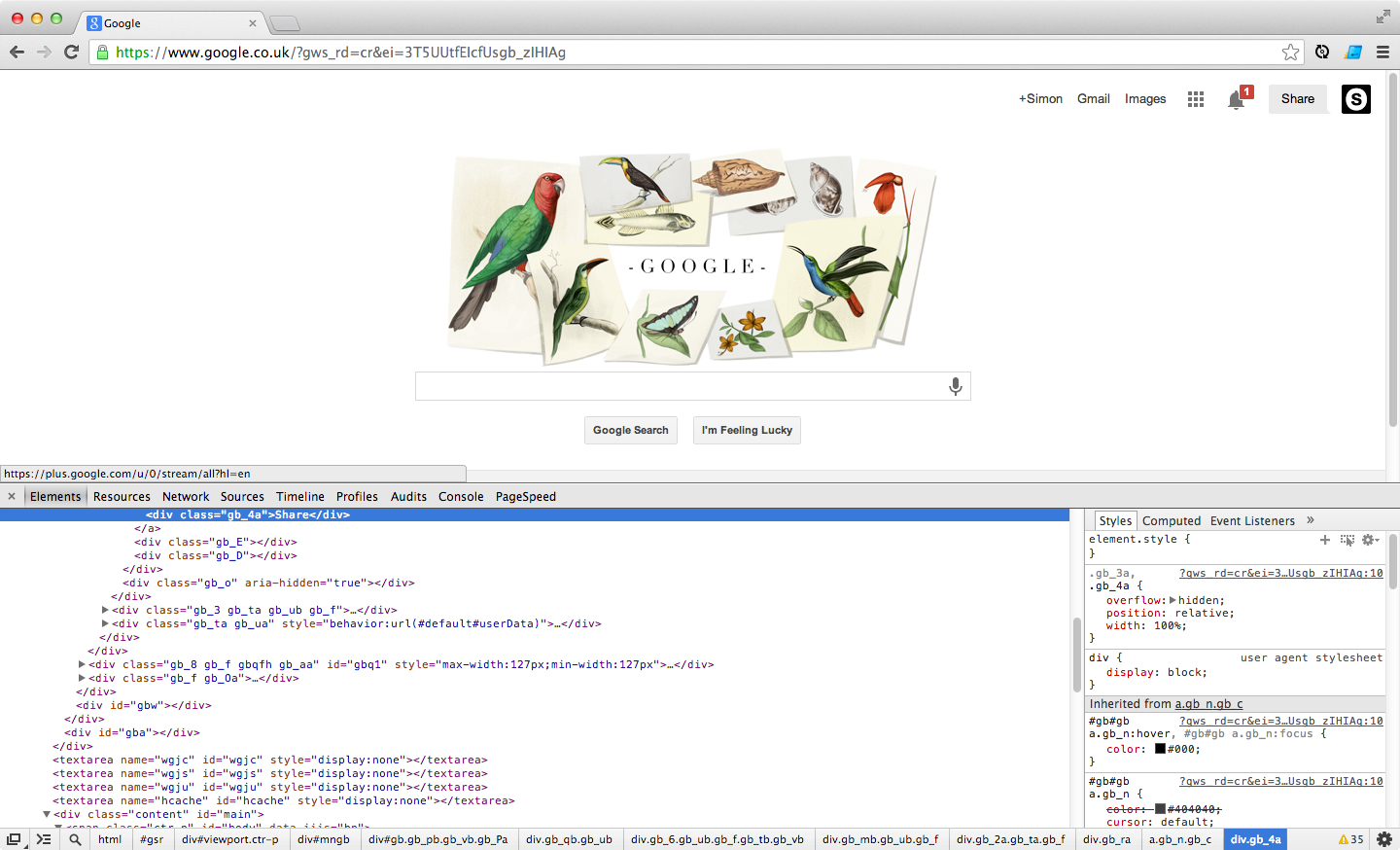 Bottom: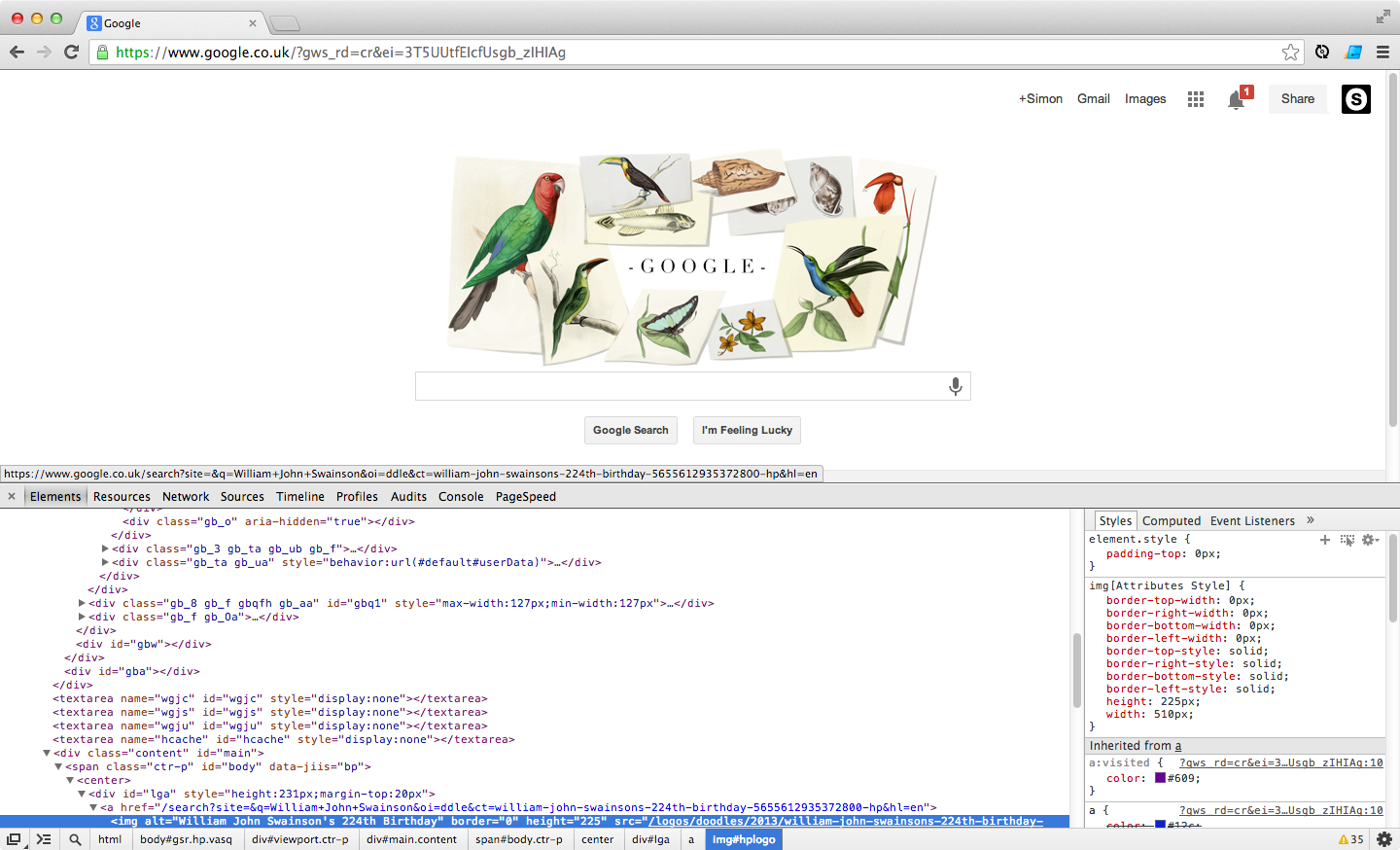 What if it always centred allowing you to see the surrounding elements, like so:
Center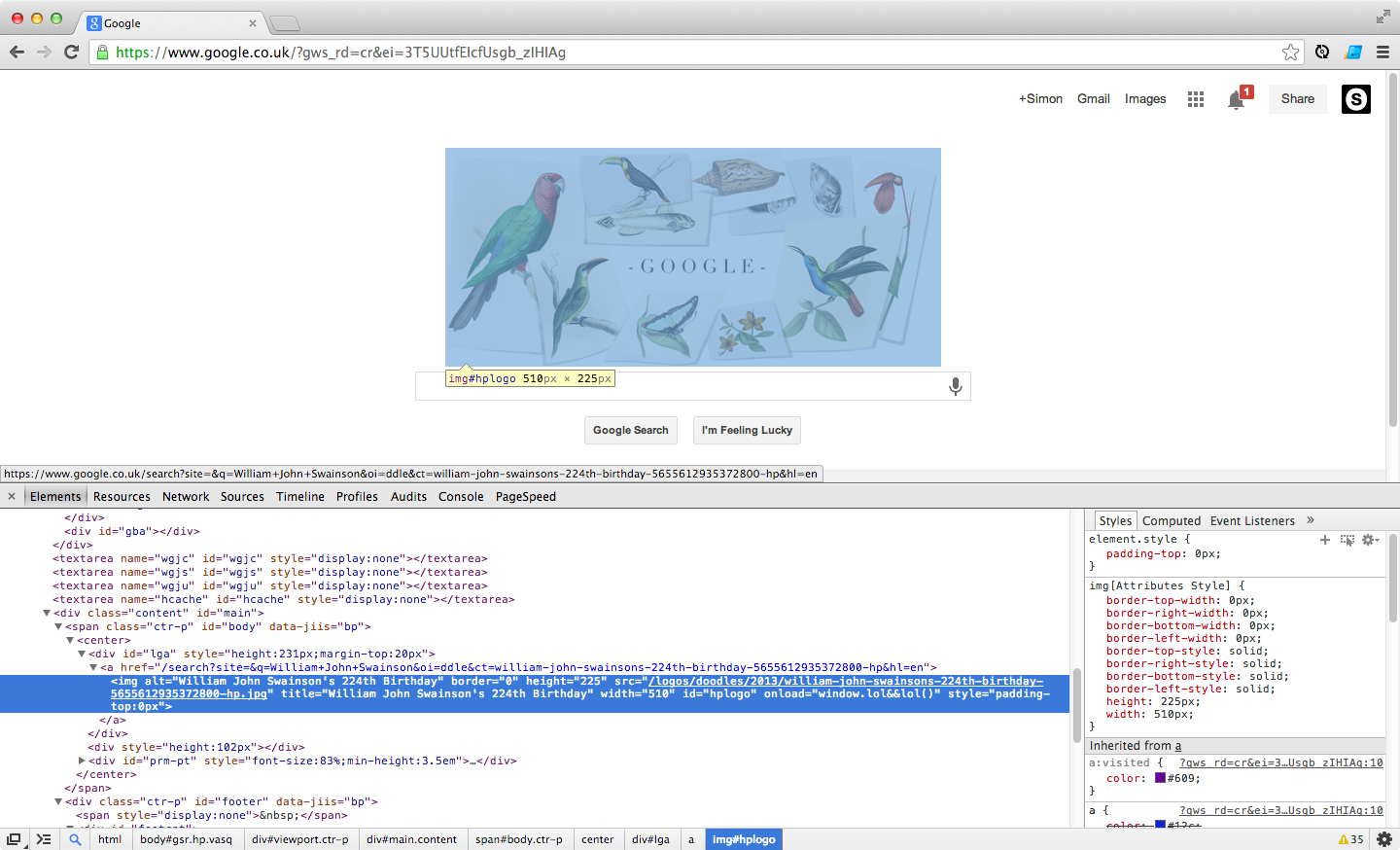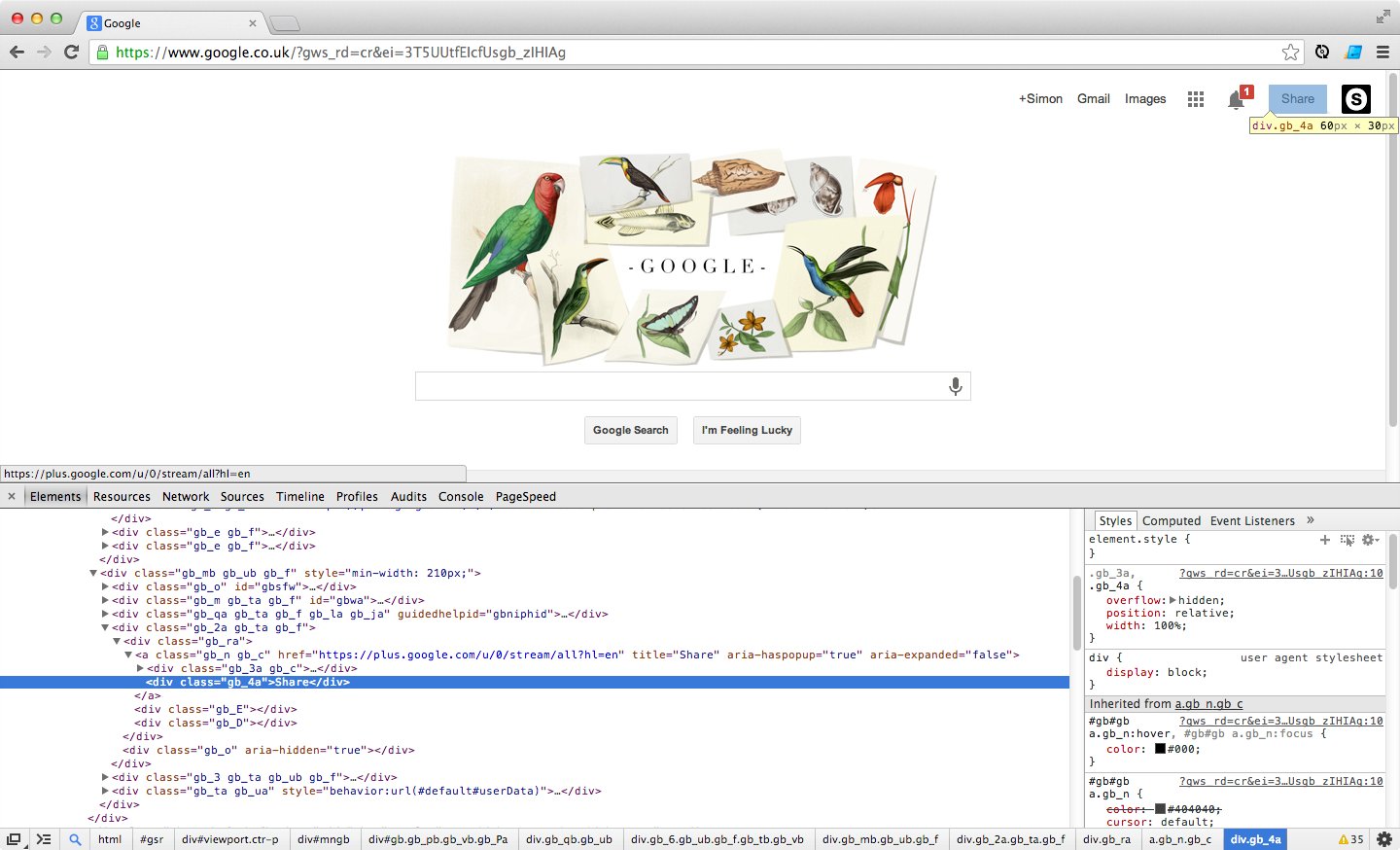 Wowzaz…
A few days later and it's in Canary… Awesome! Cheers @ChromiumDev
---
Like this post? Hire Me!