The kind folks at @carbon_creative have only gone and got some T-shirts made for McrFRED!
Oooohhh… @IanFootitt of @carbon_creative is doing something awesome for #McrFRED coming soon… pic.twitter.com/ddii1a6CUV

— McrFRED (@Mcr_FRED) January 22, 2014
If you're coming to a McrFRED, let me know if you want one and I can bring one down, there's 3 medium and 3 large left. They're £12 each (plus p&p if required).
If they run out I'll get another batch done.
Here's a video of the front, showing the <FRED> logo.
A video of the back, showing the </FRED> logo on the back.
And a photo showing the front and back: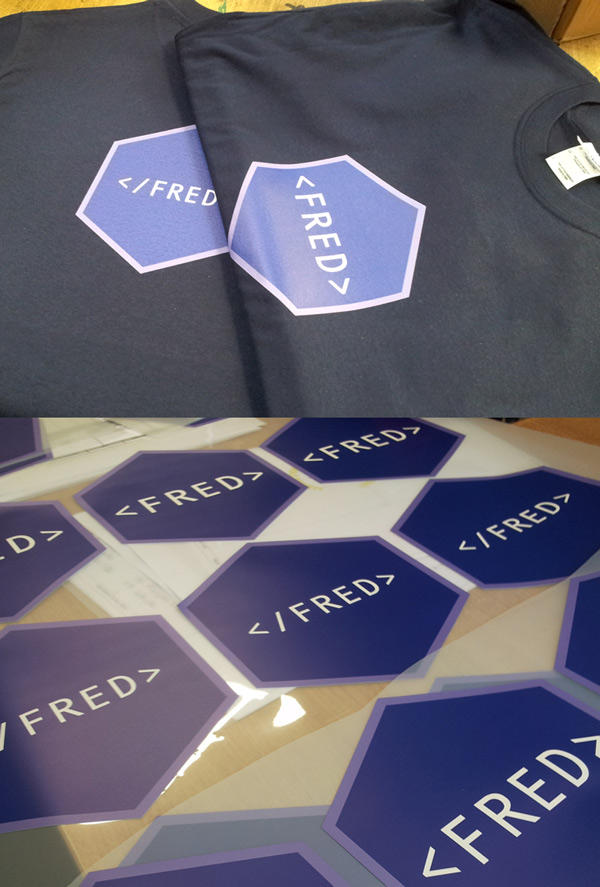 If you'd like one, grab me on Twitter @s10wen or you could always ask me in real life, I don't bite :dog:
Thanks again to @carbon_creative.
Browse by category: