McrFRED 28 Front-End Security with Ben Higginbottom and Offline First with Glynn Bird
Two hot topics at the minute and two things I'm interested in. Security and Offline First. This month we'll have talks on both. Ben, talking about the importance of Front-End Security and an introduction on things to consider. Then we also have Glynn talking about how Offline is the new online.
The event will take place on Thursday, July 30th, 6.30pm at SpaceportX on Lever Street.
Ben Higginbottom
A recovered R&D engineer who in a moment of utter naivety decided setting up his own company was the path to fame and riches. After having a reality check he went on to build and design large scale systems for a variety of TV companies and was responsible for putting Big Brother online (pause for heckling). Since then he's been working for Barclays designing, building and supporting a variety of systems from multi-billion pound payment systems to online banking to BMB and PingIt.
Security for Front-End Developers, Please Encrypt!
A few months ago, a small local company that shall remain nameless, set-up a small site involving a login, containing personal information, that wasn't encrypted.
If you don't know why this is a problem, then this talk is for you!
Join us for a short, clear, introduction to cryptography (without the maths), how the tubes of the Internet work and how to avoid a visit from the information commissioner and the phrase "unlimited fines".
Glynn Bird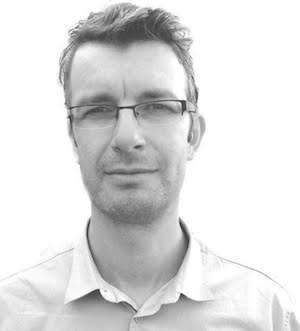 Before joining IBM Cloud Data Services, Glynn served as the Head of IT and Development for Central Index, creating a white-label frontend for a NoSQL business directory (using PHP, Node.js, MySQL, Redis, Cloudant, and Redshift). His experience includes writing CRM systems, "find my nearest" indexes, e-commerce platforms, and a phone tracking app. He also built a transport route-planning system in Java. Glynn got his start in Research and Development for the steel industry, creating control and instrumentation systems. Outside work, Glynn enjoys guitars, football, crosswords, and Victorian fiction.
Offline-First: Offline is the new online.
Having spent the last 20 years getting people, businesses and sensors online we now face a new challenge: providing a great user-experience when users are offline too. This talk will look at the Offline First design pattern and look at some practical techniques that we can use today.
Previous Meetups
Find out about previous Manchester FRED Events
Sponsors
Thanks to the sponsors:
If you're coming to this event, please do thank the sponsors on Twitter, without them it wouldn't be possible.
Manchester FRED Email Signup
To keep up to date with Manchester FRED events - [Signup to the #McrFRED Newsletter] (no longer online) or follow us on Twitter @Mcr_FRED.
Browse by category: