McrFRED Round 4 Stu Cox on Modernizr
McrFRED Round 4 is confirmed for Thursday 27th June, 6.30pm.
Super excited to announce that Stu Cox will be giving us an incite into his work on the wonderful https://modernizr.com/.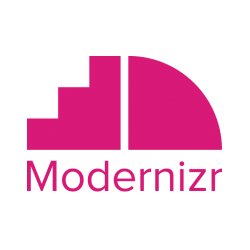 If you've used h5bp, you'll have no doubt noticed that modernizr is included.
Modernizr allows developers to write conditional code to handle some of the growing and often difficult to combat features that browsers may or may not support.
Looking forward to hearing how Stu got involved in the project, the benefits of working on a large open source project, feature detection, progressive enhancement and what we can do to help out.
If you're not familiar with Git and GitHub, feel free to come along to McrFRED Round 3, where we'll be running a GitHub Workshop.
Please comment :speech_balloon: below to sign up for this event.
If you'd like to sponsor, to help cover recording and travel costs that would be awesome, please get in touch.
To keep up to date with Manchester FRED events - [Signup to the #McrFRED Newsletter] (no longer online).
Browse by category: