I'm happy to announce we have another speaker confirmed for Manchester FRED thirteen - Patrick Lauke.
The event will take place on Thursday 24th April, 6.30pm.
At the usual TechHub Manchester.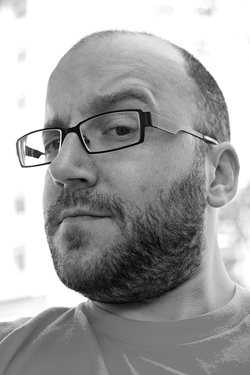 I've been following Patrick Lauke for sometime now on Twitter and very interested in the work he's been doing in and around touch events.
Beyond smartphones and tablets, touchscreens are finding their way into laptops and even desktop computers.
With hardware support for touch becoming increasingly ubiquitous, it's time to explore what new possibilities are available to developers.
Patrick's talk will cover the basics of handling touch events - from making sure simple single-tap interactions are as responsive as possible, all the way to full multitouch, gesture-enabled, cross-browser interfaces.
Tickets are limited to 40 and will go quick, so please sign up early to avoid disappointment.
Tickets have sold out for this event, but you can signup to the reserve list, if extra spaces become available https://mcrfred-13-reserve.eventbrite.co.uk.
Thanks, look forward to seeing you then.
Previous Meetups
Find out about previous Manchester FRED Events
Sponsors
If you'd like to help sponsor or donate to cover the cost of food, beer and travel please get in touch.
Current sponsors include; Carbon Creative, GitHub, Mozilla Firefox, Reason Digital and TechHub.
If you enjoyed this event, please do thank the sponsors on Twitter, without them it wouldn't be possible.
Manchester FRED Email Signup
To keep up to date with Manchester FRED events - [Signup to the #McrFRED Newsletter] (no longer online).
Browse by category: