McrFRED 13 Video Patrick Lauke Getting Touchy
Patrick Lauke's talk from McrFRED 13, where he talks about 'Getting Touchy' at Manchester TechHub's new space!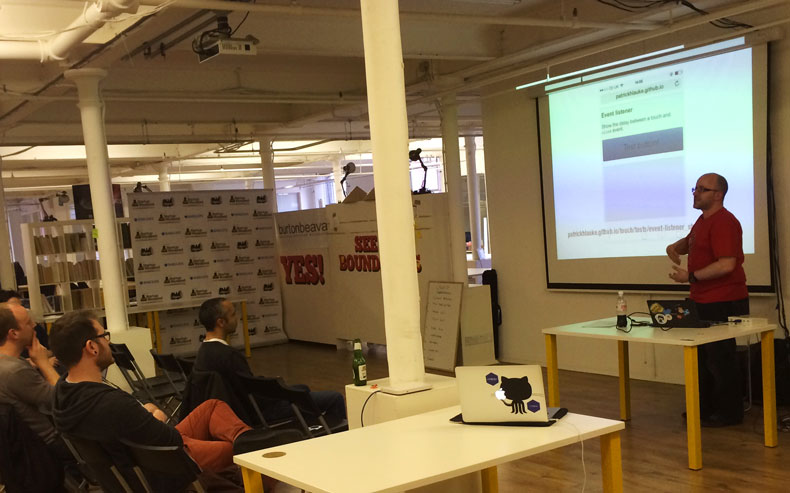 Video
(Sorry about the quality, I'm looking at improving this)
Slides
Links
Manchester FRED
Other McrFRED info:
If you'd like to sponsor or donate that would be awesome, please get in touch.
To keep up to date with Manchester FRED events - [Signup to the #McrFRED Newsletter] (no longer online).
If you'd like to come to the next event, you can find out more about that here McrFRED 14 Dan Donald on Responsive Design.
Browse by category: