First Six Months As A Freelance Front-End Developer in Manchester
Since going full time freelance at the start of the year, I wrote about my first week and first month. Now it's time for a recap of the past six months.
In this post I'll cover some ProTips that I've found helped day to day, case studies of work and my general thoughts on the journey so far.
Intro
First off, I'd like to say a big "Thank You!" to everyone who has supported me and helped in some way. "Thank You!" 👏🏻
Workshops
UpFrontConf Workshop
I've ran many workshops internally for different businesses and had recently attended a workshop by Harry Roberts. I love the amount of information you can learn and take in from a workshop. It's also nice to be able to support those that take the time to do them and help the community so much.
I put together a workshop entitled 'Front-End Overview'.
The title doesn't do it justice!

Harry Roberts, csswizardry.com
There's a lot to cover these days with Front-End Development and it's ever growing. When I spoke at the first McrFRED I mentioned about how it's difficult to search and learn about things you don't know about. In this workshop I aim to give a grounding, covering a huge amount of different skills required as a Front-End Developer. From this knowledge I aim to give people enough information to go and further develop their skills in the areas they most enjoy and are likely to benefit from.
I thoroughly enjoyed giving the workshop. It sold out and I received some great feedback.
http://2018.upfrontconf.com/workshops/front-end-overview/
I'm planning on running it again next year at UpFrontConf, if you'd like to come along.
BBC Workshop
On my freelance 'dream list' was to work with the BBC somehow. Now based in Media City, it's great to hear what's going on there.
Regular 'Beeb' folk attend UpFrontConf and McrFRED (the conference / meetup groups I run) and it's lovely to chat to them and hear what they're up to.
Having ran my 'Front-End Overview' workshop at UpFrontConf and happy with how it went I approached the BBC to see if it would be appropriate for them. They said it would be, indeed.
Half way there at the Front-End Overview @BBC workshop I'm running. All good so far and lovely catching up with folks at the breaks and finding out some of the great things they're up to 👌🏻 pic.twitter.com/G9eU301Mi3

— Simon Owen 🐝 (@s10wen) 11 April 2018
The group were lovely and keen to learn as much as they could. They did a tremendous job!
From the success of the first workshop, I have been invited back to deliver a three day workshop for the next round of grads in September.
Grads, if you're reading this, I hope you're ready! Please feel free to ask me any questions beforehand on Twitter (DMs open if you'd prefer it not to be public).
Case Studies
McCann

McCann had a Front-End Developer who was going traveling and had another planned to start. I was brought in to bridge the gap until the new starter came in.
During my time at McCann I worked on various accounts for them, helped to put a Front-End boilerplate together and helped with an automated development environment setup process.
Read the full McCann Case Study
Telux

Telux required a Front-End team. I recruited and put together a team, along with processes to ensure success.
Read the full Telux Case Study
State Supply
State Supply have been going since 1933! They already have an e-commerce website, but it's time for a refresh.
Working in weekly sprints, I built up a bespoke Style Guide and Component Library.
Read the full State Supple Case Study
HTML5 Ad Banners
One of the major concerns about first going freelance is getting that first job in and hoping to pay the bills. The first job that came in for me was HTML5 banners.
I hadn't created banners in a while and it was fun doing something creative. It was interesting to see how the ad landscape has now changed. Years ago I'd have created these in Flash, but now I found it much nicer to use HTML5 and CSS animations. It reminded me of how far CSS has come over the past few years.
https://s10wen.com/blog/2018/02/01/first-month-freelance-front-end-developer-manchester/
Articles
Smashing Magazine Article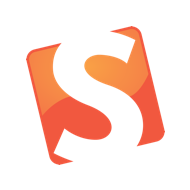 I've previously volunteered at Smashing Conference and had a blast.
The organiser Vitaly and the whole team are awesome. As well as conferences, they run a very successful website https://www.smashingmagazine.com/. Another up there on the 'dream list' was to write an article for Smashing Magazine.
I approached Vitaly with an idea and he liked it. From there I wrote up a first draft of the post. Rachel Andrews helped me along, providing useful feedback and suggestions for further content to add.
I'm a huge fan of Chris Coyier and all the work he does for CSS-Tricks and CodePen. It was a honour to be featured on the home page of Smashing Magazine alongside him.
Super happy and proud about this: I'm on the front page of @smashingmag sat next to none other than @chriscoyier! Thanks to @rachelandrew @smash_it_on for reviewing 😻 pic.twitter.com/99HO4DnD1T

— Simon Owen 🐝 (@s10wen) 13 March 2018
.net Workspace Feature
In 2016 .net Magazine approached me to write about the hiking group I run @digiHike https://s10wen.com/blog/2017/01/30/digihike/. When they saw I was going freelance they were interested to know about my workspace as a freelancer.
The article is now online if you'd like to read how Yoda helps to give me guidance throughout the day.
https://s10wen.com/blog/2018/01/30/front-end-developer-workspace-net-magazine/
Other Thoughts
Email Productivity
I mentioned in my first month post I spent time filtering and organising emails. Over the past few months, I believe this has helped a huge amount. I'm able to address work related emails quickly and efficiently. If you're not already doing this, I'd highly recommend it.
Personal and Work Goals
Each week and month I set personal goals. Currently high up on the list is eating healthy, exercise and playing the piano. As well as personal goals, I have work goals.
I get up at 6am, quick shower, grab a coffee, then I go over the goals and prioritise them. When working from home, I find it's a nice break at lunch to go for a run or do a workout, then have some food and play the piano.
When I'm away from home this is trickier, so I opt to do this when I first get back home. Sometimes I don't have time to fit everything in. I make a mental note each day of what I intended to do and what I actually did and re-adjust as the week plays out. For example, if on Monday I went for a run or did a workout, Tuesday, I'll make sure I do piano.
Balancing Work
With State Supply, John booked me out for four weeks. When working for a client I like to be dedicated and focused solely on them. Andy Clarke, a long time web design hero of mine (he literally wrote the book on CSS that helped me start my career) got in touch asking about my availability and if I'd like the opportunity to work with him on a project. It would have been an absolute pleasure to have done so. I could have said yes, and I desperately wanted to, but I would have been juggling two large projects. Knowing when to say "No" is a key responsibility for a freelancer. Ending up with too much work can be detrimental all around, to your health, work and relationships.
Commuting
A while ago I asked about what people deem to be an acceptable commute time on Twitter:
After seeing this tweet and the replies, I'm wondering what other people deem an acceptable commute time? https://t.co/wikHMSKHqk

— Simon Owen 🐝 (@s10wen) June 27, 2017
It was interesting to see the replies. Prior to going freelance, my commute was around 1h 15mins there and the same back. I was driving and very often stuck in traffic for a long part of the journey. I knew I didn't enjoy this and tried to pass the time by listening to podcasts and audiobooks and to not get frustrated. I thought I was doing alright. However, now looking back, I don't think I realised how much of an impact it was having.
These days, having a mix of working from home, traveling into Manchester by train and the odd drive here and there is a huge improvement.
Community Work
UpFrontConf
UpFrontConf 2018 was great fun! Thanks to everyone that helped and continues to support us.
And that's a wrap! @upfrontconf @wesbos #upfrontconf pic.twitter.com/IKTTRxcXhb

— Simon Owen 🐝 (@s10wen) March 16, 2018
#upfrontconf Speakers. Had a great time and learned a lot. Thanks 👍 https://t.co/TKN6asKWne pic.twitter.com/zrDopctDSt

— Dean Whittaker 🦈 (@DeaNHtiD99) March 17, 2018
It's that time of the year where Dan and I start getting ideas together for UpFrontConf and start planning. It's a really exciting stage coming up with the initial ideas, then seeing them come to fruition over the next few months. If you have any ideas, or suggestions for the next one, please let us know.
McrFRED
McrFRED continues each month and we've had some great speakers so far this year:
Thanks again to everyone who has come to speak and attended.
Web Community Lead Summit
Last year I attended the first #WCLS https://s10wen.com/blog/2017/06/26/google-web-community-leads-summit/. It was a pleasure to be invite back for the second https://s10wen.com/blog/2018/07/04/web-community-leads-summit/
#wcls is a wrap and big thanks to @simona_cotin and Microsoft for hosting, as well as Mozilla, Samsung, Google and our amazing web community for making it. Looking forward to more great collaboration across the community ahead pic.twitter.com/YKAH7xKxAE

— Rupert Whitehead (@rupertwhitehead) July 2, 2018
It's great to get so many organisers together and all help each other out. I look forward to the next one!
Manchester Tech Slack Group
I mentioned the Slack Group in my first week and how it helped me. It's continuing to grow and prove to be an extremely useful and friendly group.
Join us on the Manchester Tech Slack Group
What's Next
Screencast Series
Another thing on my 'dream list' is to create a screencast series. Working with a lot of different developers, one of the things I see that causes a lot of frustration and lack of productivity is with Development Environments.
I've previously written about 'dotfiles' and other ways in which to help with Development Environment Setup https://tutsplus.com/authors/simon-owen. These are a few years old now. I think it's time for a revamp.
I have a first draft recorded and I'm looking forward to continuing the series. If all goes well I'll be releasing later in the year.
You?!
Wow, thanks so much if you made it this far :)
If there's anything I can help you with. Please, get in touch.
---
Like this post? Hire Me!