First Year As A Freelance Front-End Developer in Manchester
Recap of my first full time year as a freelancer 🥳👨🏻‍💻.
Intro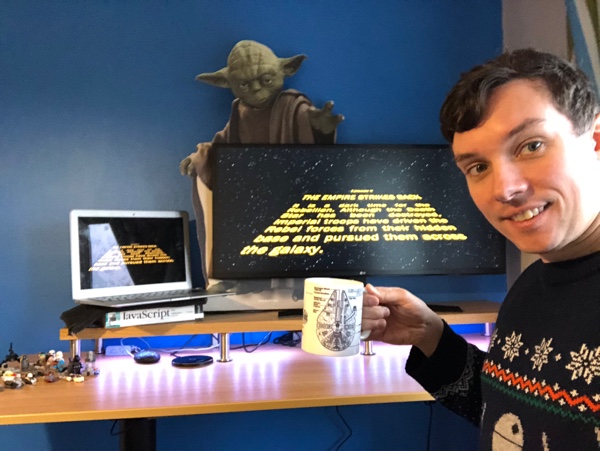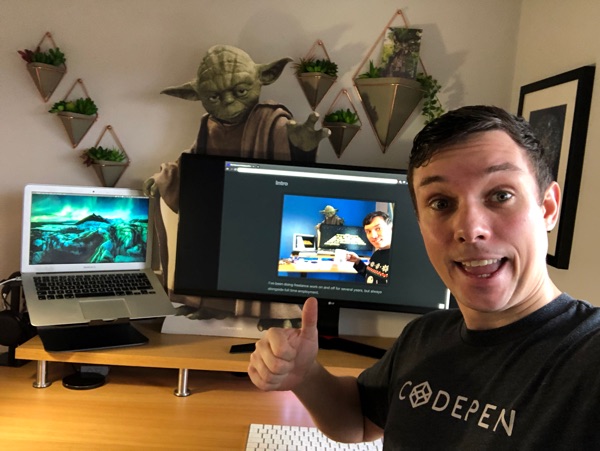 I've been carrying out freelance work on and off for several years, but always alongside full time employment.
2018 was my first year as a full time freelancer. Thanks so much to everyone who helped me along the way and your support!
This post is more of a 'recap' list that I can refer back to over time. If there's anything you'd like me to expand on, let me know. Throughout the year I wrote posts at various milestones, if you'd like to read those, here they are:
TL:DR;
Workshops, working with various agencies, gaining new clients and friends, writing articles, supporting the community with UpFrontConf, McrFRED and the Manchester Tech Slack Group.
Launched my 🎬 first screencast series and achieved a bunch of personal goals.
Recap
Workshops
Ran a day workshop for the BBC
Ran a three day workshop for the BBC
😀 Woohoo! Feedback from my @BBC workshop came in: " Very engaging and helpful, and enjoyed the breadth of topics and demos".

If you'd like me to run a workshop for you, find out more info: https://t.co/Ocpu36rGsh

or get in touch: https://t.co/F1xZRF9nMB

— Simon Owen 🐝 (@s10wen) May 2, 2018
Case Studies
Read the full Case Studies here
Articles
Community Work
Organised and ran UpFrontConf, along side fellow co-founders Dan Donald, Jack Sheppard and the McrDig team.
And that's a wrap! @upfrontconf @wesbos #upfrontconf pic.twitter.com/IKTTRxcXhb

— Simon Owen 🐝 (@s10wen) March 16, 2018
#upfrontconf Speakers. Had a great time and learned a lot. Thanks 👍 https://t.co/TKN6asKWne pic.twitter.com/zrDopctDSt

— Dean Whittaker 🦈 (@DeaNHtiD99) March 17, 2018
McrFRED
Continued to run McrFRED. Special thanks to the speakers and to everyone that came along. Let me know what topics you'd like to see this year!
Shout out to Alex Clapperton for doing a tremendous job at helping me out this year. Cheers Alex!
It's @s10wen from @Mcr_FRED on the power of meet-ups to help you get hired! @ManMetUni #meetthemeetups pic.twitter.com/CO7WAMlQcm

— Rick Threlfall (@rick_threlfall) October 10, 2018
Screencast
One of my personal favourite highlights, was creating my first 🎥 online screencast series.
---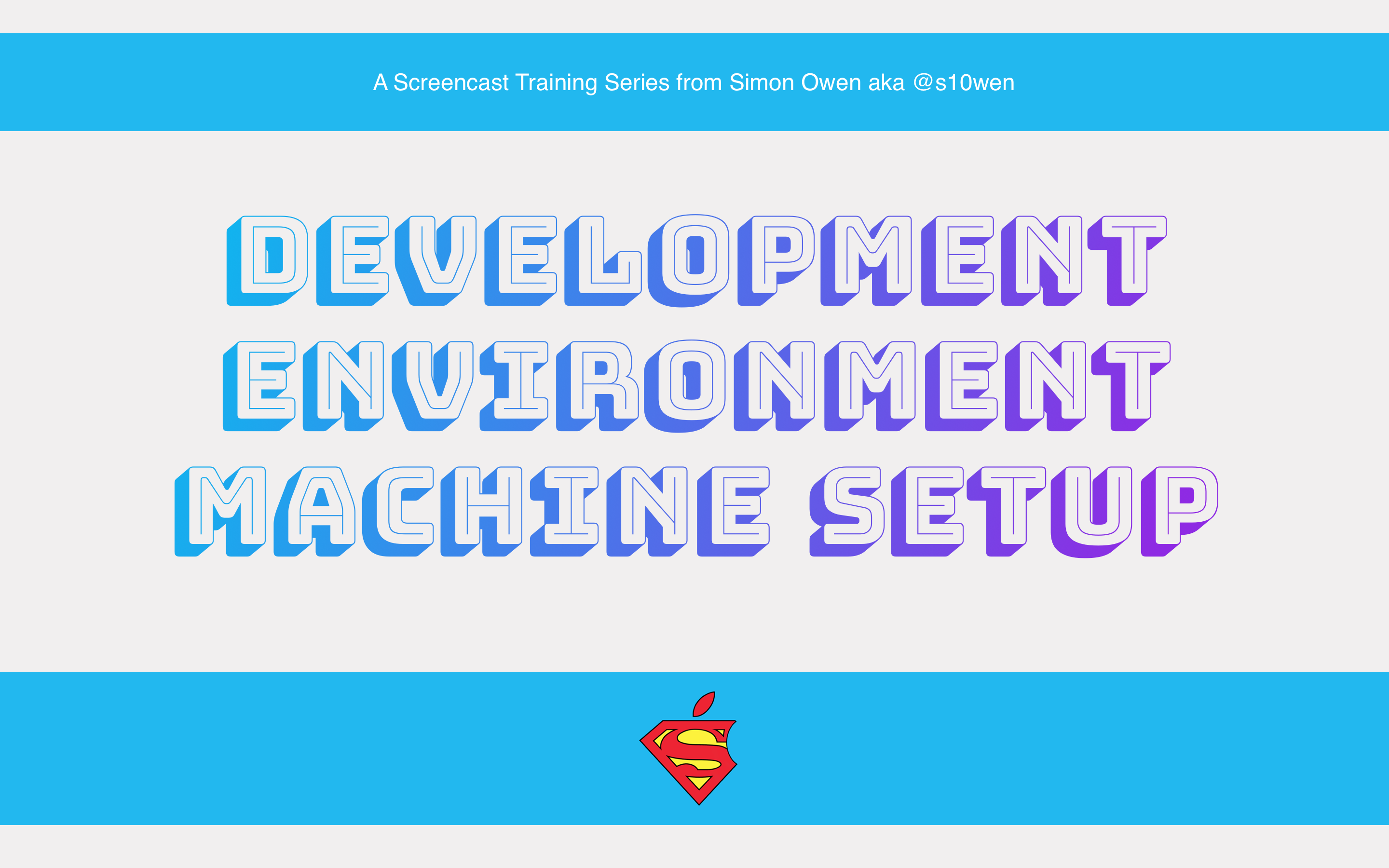 ---
☺️ Super excited for this one!

🎬 My screencast series is now ready and for Christmas you can pay what you'd like.

🏆 If you're interested in knowing more about setting up and maintaining a dev machine, this one's for you: https://t.co/XluZM9ghtE

Merry Christmas! 🎄

— Simon Owen 🐝 (@s10wen) December 25, 2018
---
🎬 Find out more here 🎬 https://s10wen.com/blog/2018/12/06/development-environment-machine-setup-screencast/
---
🎉🌈🦄

Mega thanks, to everyone that has already downloaded it, sent me kind comments, and donated money so I can get some better equipment this year and keep it going.

🦄🌈🎉
Other Thoughts
Email Productivity
Filtering and organising emails was one of the quickest and most noticeable improvement on my productivity this year. I wrote more about this in my first month post. If you haven't done this yet, I'd recommend giving it a go!
Personal and Work Goals
🎹 Learned to play 'Misty' on the piano.
☕️ Enjoyed nice coffee, thanks Pact Coffee!.
🏋🏻‍♂️ Switched going to the gym for working out at home.
🚗 Less commuting / time stuck in traffic driving.
🚶🏻‍♂️ Walking: Ambleside, Marple, Scotland, Wales.
📷 Moved all my photos off Flickr 👋🏻.
😎 Added a 'dark mode' to my site.
👾 Gaming: Halo, Forza 4.
💆🏻‍♂️ Added slides regarding Mental Health to all workshops I gave and received positive feedback every time.
💨 Getting rid of material items.
🍻 Less alcohol.
🥕 Lots more Vegetarian / Vegan food.
💆🏻‍♀️ Meditation course / Headspace.
Spending the day in Leeds with some super talented folks today 👌🏻@LiamHutchinson_ @WengersToyBus @csswizardry pic.twitter.com/AhDbHfWmR8

— Simon Owen 🐝 (@s10wen) February 12, 2018
👫👭 Had a top day out with Harry Roberts and met Bryan James, the awesome person who created this:
Finally got around to getting my @WengersToyBus 'In Pieces' print framed 🕷🦂🦀🐍🐢🐠🐟🐡🐬🐳🐋🐊🐅🐅🐃🐂🐄🐪🐫🐘🐐🐏🐑🐎🐖🐀🐁🐓🦃🕊🐕🐩🐇🐿 pic.twitter.com/QQtRbVxxLa

— Simon Owen 🐝 (@s10wen) April 30, 2016
🏃🏻‍♂️ Marple 10k - 08/09/2018.
🌳 Bonsai Trees.
💸 Got my first payment, thanks @smashingmag.
Random
🍏 It seems Apple got my message, thank you!
Dear @Apple,

Retina MacBook Air, please.

Yours,@s10wen.

— Simon Owen 🐝 (@s10wen) January 15, 2018
https://www.apple.com/macbook-air/
🦉 Most Popular Tweet - 34.4K impressions
Super happy and proud about this: I'm on the front page of @smashingmag sat next to none other than @chriscoyier! Thanks to @rachelandrew @smash_it_on for reviewing 😻 pic.twitter.com/99HO4DnD1T

— Simon Owen 🐝 (@s10wen) March 13, 2018
🎶 My Spotify 2018. Minutes Listened: 42,046, Top Artist: Mogwai.
Closing
That's a wrap, here's to 2019. It's going to be a big one! 👶🏻
If there's anything I can help you with. Please, get in touch.
Browse by category: